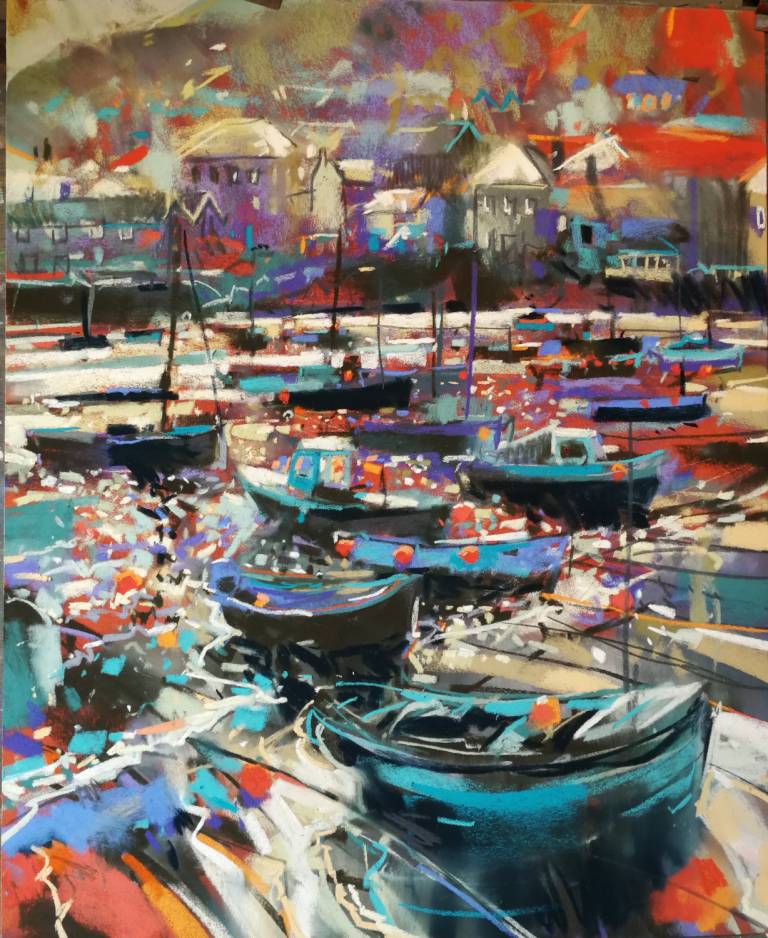 I trained at Cambridge School of Art and worked for a number of years in London, as an illustrator, before finally deciding to head West, first to Somerset and then onto West Cornwall, to pursue a new career as a painter. I currently work exclusively in this medium which, with its unique qualities, has set me on a path of self-discovery enabling me to capture my personal response to the ever-changing landscape and sea, both here and on my travels.
Pastel has proved to be the perfect medium, both in the studio and plein air, the latter bringing its own set of challenges. I am passionate about soft pastels and consequently I have written articles promoting the medium for The Artist Magazine, The Leisure Painter and the Plein Air magazine in the USA. I also teach classes and workshops both individually and in groups.
I now live in the fishing village of Newlyn in Cornwall, which also has a rich history of artists both showing and living in the area. It is the much-celebrated clarity of light, which can turn the ordinary suddenly into the sublime, creating moments of magic that I seek to capture every chance I get, weather permitting of course!