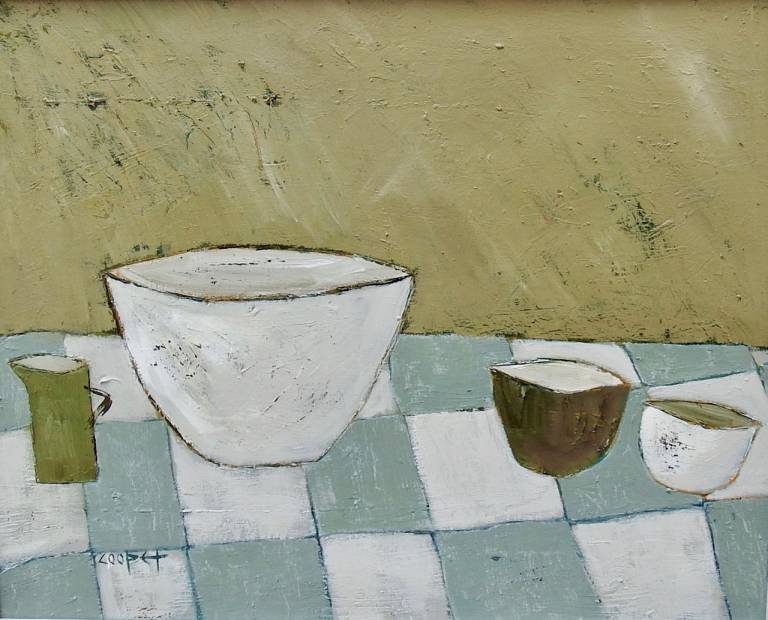 The depiction of timeless but essential kitchenware with their alluring forms is an old tradition. I find painting still life the perfect subject with which to study form and colour juxtaposition. Figurative elements can sometimes evaporate altogether leaving just patches of colour.
With preferred muted tones I work until the paintings take on a time worn character, scraping back paint to its underlying history within the layers. I try to construct a spatial tension and relationship between objects to create a quiet, contemplative narrative.
The term Wabi-Sabi represents a Japanese aesthetic and a Japanese world view. It means finding beauty in imperfection, modesty, intimacy or austerity. I like to think of the objects in my still life paintings akin to such an aesthetic, a bit faded and quietly satisfying.