Jack Pender at the Tyler Gallery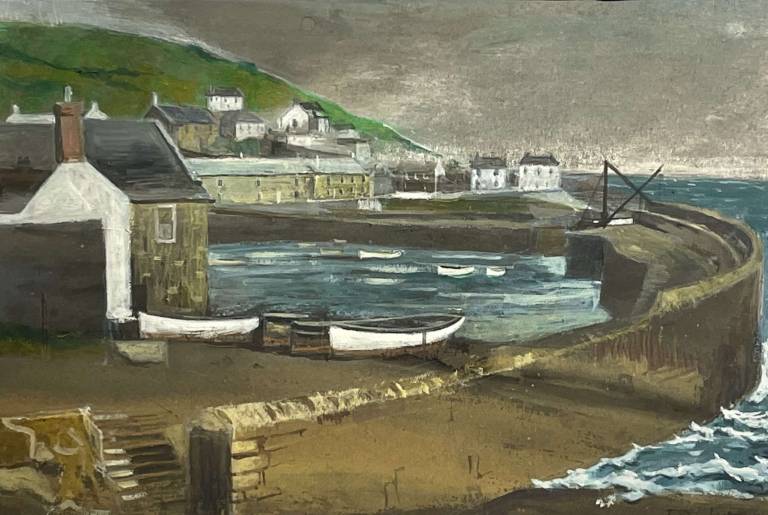 Born in 1918 in the small fishing village of Mousehole, Jack Pender grew up in a working harbour surrounded by fishermen. This upbringing is substantially reflected in his work, which consists of Cornish harbour scenes, abstracted vessels and fishermen, usually painted in oils. 
Jack Pender is widely respected throughout the artistic community, with his work on display in both local and international collections. 
Attending the Penzance School of Art before the Second World War, Pender started painting seriously in 1936. His travels and studies took him to Greece, Bristol and Exeter, but he returned to Mousehole in 1956. It is here in his beloved Mousehole that he painted until his death in 1998. In fact, Pender is memorialised by a stone bench near Mousehole Harbour that reads: "In memory of Jack Pender, a man of Mousehole".
We have recently acquired a wonderful new piece by Jack Pender showing Mousehole harbour as it looked as a working harbour: 
https://www.thetylergallery.co.uk/artist/57518/590456/mousehole-with-the-crane