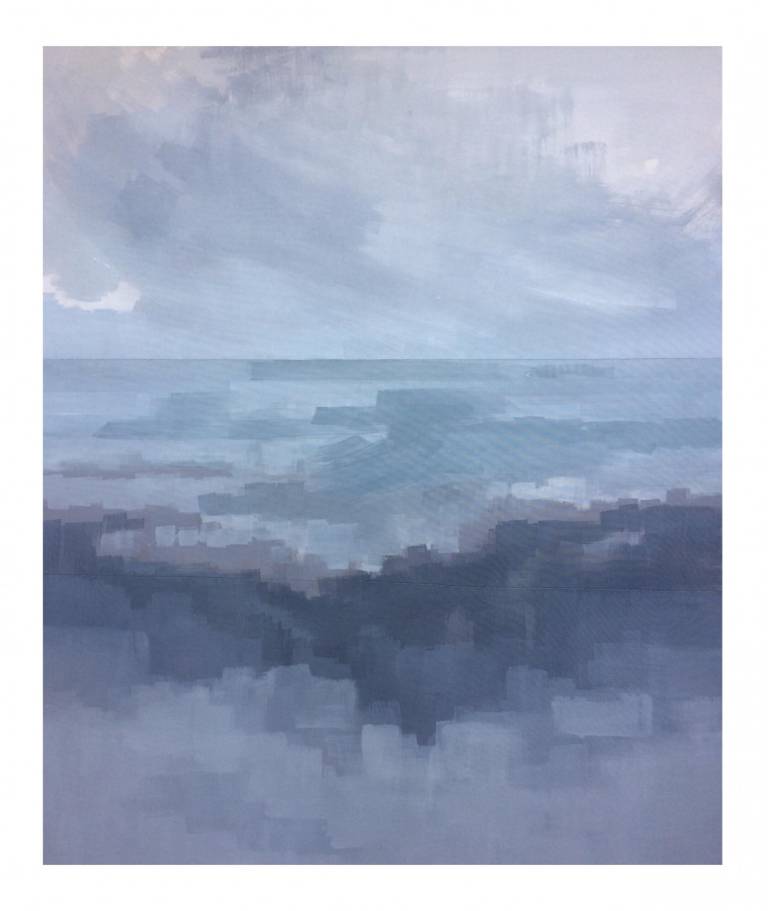 Sarah Woods
b. 1994
Paintings and prints explore movement and colour, noting the elements of the landscape before returning to the studio. 
Some drawings are immediate, translating tone directly into line, and others will form the detailed and repetitive lines of etching prints. The printmaking process is slow and considered. Working with copper and photopolymer plates, each piece involves disciplined markmaking, clean contours and working the ink with a rhythm that echoes the repetitive, hand-drawn lines. 
Paintings explore simple brushstrokes and muted colours - highlighting the stillness and subtle details of the landscape. A hand-sewn line curves along the surface of canvas and influences the edge of the land or the border between sea and sky. This seam is the beginning of a painting, the piecing together and reusing of material that inspires what the image will become, and is often accompanied by a sewn line as the final detail of the piece.
Works are exhibited with Belgrave St Ives, Beside The Wave Gallery and North Coast Asylum. Also available to purchase directly from the studio at Trewarveneth Studios, Newlyn.